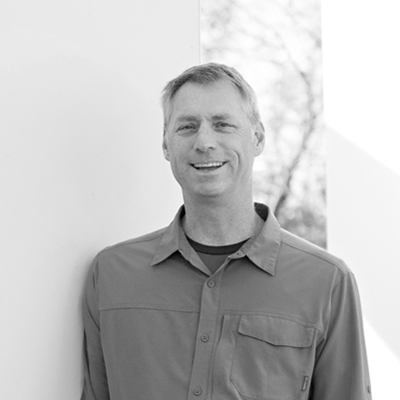 Richard Childress | Architect
Rich entered the field of Architecture in 1990 in Telluride, Colorado. Over the course of twenty-one years he worked on a wide range of projects all around the mountain west region. His passion for design led Rich to establish his own practice and in 2004 he founded Point Architects as a sole proprietor in Boise, Idaho. Point Architects has grown to include a second office in Cody, Wyoming and has completed projects in Wyoming, Colorado, Montana, Washington, New Jersey and Idaho. He is the lead architect for all Point Architects projects and utilizes a full range of skills including classic hand crafted presentation to three dimensional computer modeling and drafting. He is also responsible for strategic business planning, as well as sales, marketing and staff management.
His experience has been further enriched through public service to his community by serving six years as a planning and zoning commissioner, seven years on Garden City design review, and volunteering as a committee member responsible for guiding the creation of a new zoning code for his home community of Garden City, Idaho.
Bachelor of Arts (Architecture), Lehigh University 1990
Bachelor of Arts (Environmental Design), Montana State University 1999
Master of Architecture, Montana State University 1999
Registered Architect: Idaho, Wyoming, Washington, New Jersey